Helping Businesses To Navigate Indirect Taxes
Creating value for the clients and making them tax compliant
Your Reliable Partner in Tax Compliance
Providing expertise in Indirect Tax Consultation since 2004
With two decades of experience, N J Jain & Associates has grown into one of the premier indirect taxation firms in India offering advisory and consulting, taxation audit services, support, and training to MNCs, corporate houses, SMEs, and startups.
N J Jain & Associates is a reliable Chartered Accountant firm in Ahmedabad with 20 years of experience in indirect tax, GST, customs & advisory in foreign trade Chartered Accountant
Chartered Accountant
Chartered Accountant
Handling clients with turnover of
₹ 400 billion+
With Annual GST of
₹ 90 billion+
Total Experience of
20+ Years
Our Successful Partnerships
What Our Client's Have to Say
Sanjay Thakkar
Chairman - Landmark Group

Nitesh and his team at N J Jain & Associates have provided our group with Indirect Tax advisory services that have exceeded our expectations and they always present us with advice that is timely & relevant to our business. Their guidance on complex transactions have solidified our tax management structure & reduced our compliance burden. Their core belief that advice must be such that it doesn't create unwanted litigation has served us well
Ankit Chona
Managing Director & Co-founder
HRPL Group of Companies - 1944 HOCCO Kitchens

N J Jain & Associates have been associated with us since more than a decade, they have been providing advisory services to us in the ever-changing field of Indirect taxes. They have always been extremely professional and ethical. They have been proactive and insightful and that has always helped us stay on the right side of the law.
Hemang Pandit
Founder, MD & CEO GaneshaSpeaks.com
Pandit Ventures Pvt Ltd. (Ganeshaspeaks.com)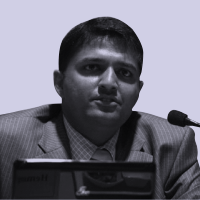 Mr. Nitesh Jain is one of the sharpest minds in the CA fraternity that I have met. His clarity of thought and knowledge of intricate details of taxation is amazing. The confidence with which he conducts himself is a great advantage to all of his clients, because they can rest assured that Mr. Jain has them covered".
Sanjay Patni
Chief Financial Officer
Havmor Group of Companies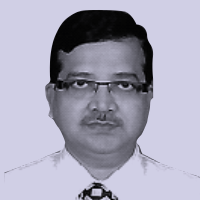 N J Jain & Associates are providing services in the field of Service Tax and Excise to Havmor Group since last more than 4 years. They possess in depth knowledge in the subject, excellent skills to solve any problem and update us on timely basis. The best part of their professionalism is availability round the clock. We strongly recommend them for indirect tax related advisory".
Kiran Khanna
Managing Director
Kiran Motors Group of Companies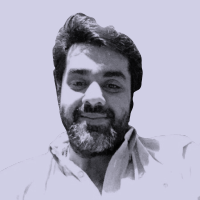 "The transition to the new GST regime was challenging for all sectors, especially the Automobile sector. But when you have a partner like NJ Jain who knows the GST system inside out, rest assured that you are in safe hands. I'd recommend them to all who need any assistance in their Indirect tax matters"
Rohan Kataria
Managing Director
Kataria Group of Companies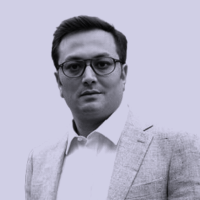 "The introduction of GST has brought a paradigm shift in Indirect taxation in the automotive industry. We are quite fortunate that we have N J Jain as our consulting partner, considered one of the prominent experts in this domain."
Santosh Srivastava
Sr Finance Controller-AGM
Unicharm Group of Companies (Mamypoko Brand)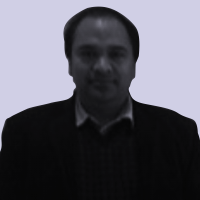 "To ensure smooth operations in India, it was important for us to engage with a reliable Indirect tax firm and that is why we decided to go for N J Jain. The firm has an excellent understanding and operational knowledge of the Indian Tax system, which has benefitted us greatly!
Sean Chen
Director
Rui Chang Technologies - Vivo Gujarat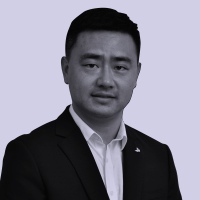 "N J Jain & Associates has been very professional in their work with us. They are able to quickly grasp what our business transactions entail with all its complexities and come out with great ideas on how to achieve complete indirect tax compliance and thereby give us full peace of mind to do our business"
Nishant Shah
Managing Director
Ratnaakar Group of Companies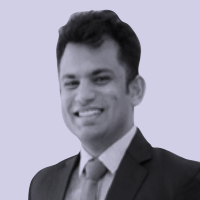 "I am extremely pleased with the advisory and compliance services provided by N J Jain & Associates. Nitesh, Gaurav and his team brought the optimal mix of Indirect Tax knowledge, accounting knowledge and real estate transactional experience. They are always ahead of the curve and ensure that nothing is left to chance. We highly recommend them as they have the requisite experience of Real Estate sector."
Manish Shah
Managing Director
Truevalue Group of Companies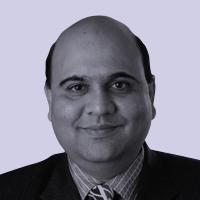 "One of N J Jain & Associates most impressive attributes is their breadth of knowledge in Indirect Tax matters. They possess an in-depth knowledge of the all the erstwhile Indirect tax laws as well as GST. Knowledge combined with their excellent problem solving skills allows them to quickly adapt to any situation and provide timely and accurate solutions. I strongly recommend N J Jain & Associates for Indirect Tax related consulting."
Girish Raichandani
Chief Financial Officer
Educational Initiatives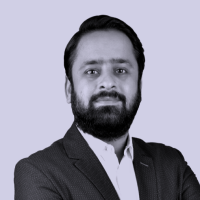 "We couldn't have had a more experienced and resourceful consultant, for achieving full and cost effective indirect tax compliance architecture, than N J Jain & Associates. They are incredibly thorough in making sure that all of the bases were covered. We deeply appreciate their approach of Zero litigation based advice still keeping legal benefits available to the clients.