follow Open since 2005, we're a premier Indirect tax consulting firm headquartered in Ahmedabad.
Why Choose Us?
Our core competency lies in our sound knowledge of the regulatory environment, government policies, procedures and the role of the different government agencies. Our further strength is the experience for working on the solutions at the ground level that helps in getting the things done, rather than just advising and document preparation.
Connect us
Testimonials

We are absolutely delighted with your service. It is really refreshing to work with a Service tax adviser who is truly interested in their client's needs, circumstances and preferences. What really impressed us was the way you have handled our affairs, your depth of knowledge, lateral thinking and your common sense approach. Your professional, ethical and caring demeanour elicits our trust and respect and I gladly recommend your services whenever possible.
Vishnubhai Patel Chairman - Managing Director (CMD) / Sadbhav Engineering Limited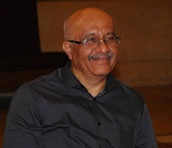 I have known the team at N.J. Jain & Associates for a few years. They are a great resource for assisting us on a variety of Indirect Tax issues especially Service Tax. They can do everything starting from transaction advisory, registration with tax authorities going up to representing the clients in litigations. All bases are covered. The beauty is that they provide advisory and compliance services in all3 indirect tax fields – Service Tax, Central Excise and VAT under one roof and have competent professional taking care of each individually. They are very thorough with great attention to detail and able to ensure they deliver on time. I'd recommend them to others who need assistance in their indirect tax matters.
A.N. Zaiwalla DGM (Accounts) / Shapoorji Pallonji & Company Pvt Ltd
One of N.J. Jain & Associate's most impressive attributes is their breadth of knowledge in Indirect Tax matters. They possess an indepth knowledge of the a!l the 3 laws – Central Excise, Service Tax and VAT . Knowledge combined with thier excellent problem solving skills allows them to quickly adapt to any situation and provide timely and accurate solutions. I strongly recommend N.J. Jain & Associates for Indirect Tax related consulting.
M. V. Mori Sr. General Manager (Comm./Inti.Logistics) / Meghmani Group of Companies

Indirect Taxation / Service Tax, by it's very nature, is full of complexities. One would always love if someone takes over your taxation complexities so that you can focus on your core business. N.J. Jain & Associates has taken over the Service Tax Complexities of Shaman Group & ensured that we are 100% tax compliant. It all started with a One time assignment, but their knowledge of the subject, quality of service and practical approach in problem solving ensured that we enrol their services on a full time basis. We are  associated with Mr Nitesh Jain & his team since the past 3 years & find them completely reliable.
Amar Sheth Director - Shaman Group of Companies / Shaman Group of Companies

Mr. Nitesh Jain is one of the sharpest minds in the CA fraternity that i have met. His clarity of thought and knowledge of intricate details of taxation is amazing. The confidence with which he conducts himself is a great advantage to all of his clients, because they can rest assured that Mr. Jain has them covered.
Hemang Pandit Founder, MD & CEO GaneshaSpeaks.com

We appreciate Nitesh and his team's efforts to gain the commercial understanding about our business model and provide us the tailored and result oriented solutions. Because of the depth of the domain expertise in Indirect taxes, we can now reach to the stage of almost zero litigation and full compliance levels.
Mihir Jhaveri Financial Controller / Educational Initiatives Pvt Ltd.

Nitesh Jain and his team at N J Jain & Associates are providing their services in the field of Service Tax and Excise to Havmor Group since last more than 4 years. They possess in depth knowledge in the subject, excellent skills to solve any problem and update us on timely basis. The best part of their professionalism is availability round the clock. We strongly recommend them for indirect tax related advisory.
Sanjay Patni Chief Financial Officer / Havmor Group of Companies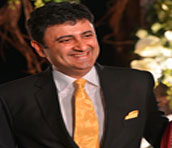 Nitesh and his team at N J Jain & Associates have provided our group with Indirect Tax advisory services that have exceeded our expectations and they always present us with advice that is timely and relevant to our business. Their guidance on complex transactions have solidified our tax management structure and reduced our compliance burden. Their core belief that advice must be such that it doesn't create unwanted litigation has served us well
Sanjay Thakker Chairman Landmark Group
click Deeper Client Focus, new age Outlook and great value delivery
WE HAVE A BALANCED BLEND OF EXPERIENCE AND YOUTH, SHARING A COMMON VISION OF PROVIDING EXCEPTIONAL SERVICES, CONTINUOUS SUPPORT AND PROVIDING PRACTICAL AND TAILORED SOLUTIONS TO OVERCOME OUR CLIENTS BUSINESS CHALLENGES.